bob cantu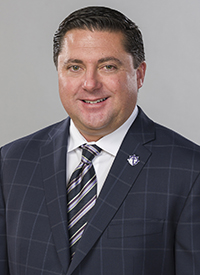 Assistant Coach
Coaching Highlights:
Coached under four NBA Coaches (Terry Porter, Tim Floyd, Kevin O'Neil, Henry Bibby)
Coached 14 NBA players and five NBA First Round Draft picks
63 of his players have gone on to professional playing careers
Has helped lead teams to five NCAA Tournaments and 10 postseason appearances
Recognized as a 'Top Assistant Coach' by Fox Sports, Coachstat.net, Basketball Times and Hoop Scoop
Considered one of the top recruiters in the nation, helping land the No. 1 overall class in 2007 at USC
Served as USC Interim Head Coach and was twice named Pac-12 Coach of the Week
Named the No. 1 Mid-Major Assistant Coach in the nation by Hoop Scoop (2017)
Secured the No. 10 Recruiting Class in the Nation after first full year at Portland
Bob Cantu is entering his 27th year as a college coach or coaching consultant in the 2022-23 college basketball season. Last 2 years he served as a consultant and observed many college and NBA practices and games. He previously completed 3 years at the University of Portland in 2019 after being named an assistant coach on June 14, 2016. Terry Porter is the fourth NBA coach Cantu has worked under throughout his career.
Cantu, considered one of the top recruiters in the nation, has made an immediate impact on The Bluff as the Pilots' recruiting coordinator. Portland's nine-player 2017 class was ranked No. 10 nationally (Hoop Scoop). He was also named the No. 1 Mid-Major Assistant Coach by Hoop Scoop for 2017.
"Bob brings a wealth of knowledge to our staff," Porter said. "He has coached at every level in the college game and has been on a number of great coaching staffs. Bob is a strong national recruiter with extensive ties on the West Coast and specifically in Los Angeles. He will be a valuable resource for me in my transition to the college game. He has been with two programs in the last 15 years and has shown the ability to program-build from start-to-finish. Everyone that I reached out to in basketball circles said Bob would be a perfect fit and an excellent hire."
While at USC Cantu recruited and/or coached 14 NBA players, including five who were selected in the first round of the NBA Draft. He was a part of five NCAA Tournament teams (including a berth in the Sweet 16 in 2007), the 2009 Pac-10 Tournament champions and a school record three consecutive 20-win squads from 2007-09. USC set a school record with 25 wins during the 2006-07 season.
Prominent players that Cantu either coached or recruited include current NBA players Dewayne Dedmon (Atlanta Hawks), Taj Gibson (Minnesota Timberwolves), DeMar DeRozan (San Antonio Spurs), OJ Mayo (Memphis Grizzlies), Nikola Vucevic (Orlando Magic) and Nick Young (Golden State Warriors).
Other two sport players who ended up playing in the NFL are Greg Guenther Tennessee Titans, Jordan Cameron Cleveland Browns, Cedrick Lang Minnesota Vikings, and Aaron Jones Green Bay Packers.
Prior to his role with the Pilots, Cantu spent three seasons at University of Texas-El Paso where the Miners compiled 64 victories with two postseason tournament appearances and a second-place finish in Conference USA. Cantu has participated in 10 postseason tournaments including five NCAA Tournament appearances as a collegiate coach.
Recognized numerous times as a "Top 20 Assistant Coach" in the country by organizations such as Fox Sports, Coachstat.net, Basketball Times, and Hoop Scoop, Cantu is widely regarded as one of the top assistant coaches in the sport. Cantu has already recruited, coached, and help develop 14 NBA players – including five first round picks in the NBA Draft – and 48 other players with professional careers.
Cantu has helped produce five different Top 10 national recruiting classes, including the No. 1 overall rated class in 2007 at USC according to ESPN.
As the former USC interim head coach, Cantu demonstrated the ability to win big games. He posted wins over No. 11 Arizona, Pac-12 Champion UCLA, Stanford, Washington, Arizona State, Washington State, and Oregon State. He was also twice named Pac-12 Coach of the Week during his tenure in 2013.
Cantu spent 12 seasons at USC as an assistant coach, associate head coach and interim head coach. During that time the Trojans had four other head coaches. Cantu served as interim head coach for the final 15 games of the 2012-13 season. USC finished 9-9 in Pac-12 play including wins at UCLA (Pac-12 champion) and over No. 11 Arizona (Sweet 16 team) at home. Under Cantu's leadership, the Trojans beat five teams that advanced to either the NCAA Tournament or the NIT.
Cantu was also USC's interim head coach for a Pac-10 Tournament semifinal game versus No. 15 Arizona in 2011.
The Paso Robles, Calif. native was involved with all facets of the USC basketball program and earned particularly high marks for his efforts on the recruiting trail. While organizing all aspects of recruiting, Cantu helped the Trojans assemble signing classes that were rated No. 1 nationally in 2007 (ESPN/Hoop Scoop), No. 7 in 2008 (Hoop Scoop), No. 5 in 2009 (Hoop Scoop) and No. 6 in 2010 (MaxPreps). USC also had a Top 10 class in 2006 and a Top 20 group in 2005, according to Hoop Scoop rankings.
Respected as a defensive mastermind, Cantu's teams have placed nationally in the Top 50 and ranked No. 1 in their respective conferences in one or more defensive statistical categories in 14 of his 20 seasons coaching at the Division I level. Under his leadership, Cantu has helped lead three different programs in three different conferences to garner No. 1 conference rankings in team defense (seven times), led the conference in steals or blocked shots (seven times), and ranked in the top three of the conference in defensive categories 30 times.
Prior to his stint at USC, Cantu was an assistant coach at Cuesta College in San Luis Obispo, Calif. (1997-2000) and Sacramento State University for one season (2000-01).
Cuesta College led the Western State Conference in team defense for three seasons with Cantu on staff. He also served as the Cougars' head coach for three games. Cuesta College's overall record was 65-37 during Cantu's tenure with two Western State Conference titles (1998 & 1999) and three state playoff appearances. The college successfully placed 17 players in four-year universities with full scholarships, including 10 at the Division I level.
He started his professional career as a basketball administrative assistant at Cal Poly from 1996-97.
Cantu was a three-year varsity player at Paso Robles High School before graduating in 1992. He attended Cuesta College and Cal Poly before receiving his bachelor's degree in Sociology from Chapman University in 1997. He is a member of the Hispanic Coaches Association.
He founded the Bob Cantu Fundamental Basketball Camps in June, 1997. Over 10,000 campers have attended since its inception.
Cantu married Nicole Hercules in May of 2015. His step daughter, Malaina, is 17 years old.
CANTU COACHING MENTORS:
Terry Porter: University of Portland Head Coach, 17-year NBA playing career, former NBA Head Coach with the Milwaukee Bucks and Phoenix Suns.
Tim Floyd: Former UTEP Head Coach, Former USC Head Coach, former New Orleans Pelican Head Coach, former Chicago Bulls Head Coach and Iowa St Head Coach.
Kevin O'Neill: Former USC Head Coach, Former Arizona Head Coach, Former Northwestern Head Coach, Former Tennessee Head Coach, Former Marquette Head Coach, and Former Toronto Raptors Head Coach.
Henry Bibby: Former USC Head Coach, former NBA Assistant Coach with the Memphis Grizzlies and Philadelphia 76ers, former NBA Champion New York Knicks player, and Former National Champion at UCLA.
Jim Saia: Former USC interim Head Coach, former UCLA Assistant Coach, and current Cal State Los Angeles Head Coach.
Jerome Jenkins: Former Head Coach at Sacramento State and Santa Monica CC.
Rusty Blair: Current Head Coach at Cuesta CC and former player at University of Oregon.
Jeff Schneider: Former Head Coach at Cal Poly and former player at Virginia Tech. Current President of Big Shots.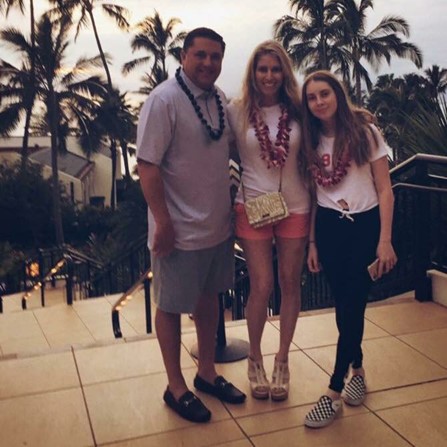 Fundamentals make all the difference in the world"